Federal Program Resources
This page provides resources to help Ohio governments better understand Federal funding and navigate the single audit process.
The Consolidated Appropriations Act for 2023 includes provisions giving state, local, and Tribal governments more flexibility to use their American Rescue Plan State and Local Fiscal Recovery Funds (SLFRF) to respond to natural disasters, build critical infrastructure, and support community development.
The Treasury is working with the Department of Transportation to issue guidance on how entities can expand their use of SLFRF funds as permitted by the 2023 Act. Upon release of the new guidance, we will make the information available on this page.
General Federal Resources
General Federal Resources
General resources for Ohio governments who receive and expend Federal funding, including governments subject to a single audit.
COVID-19 Resources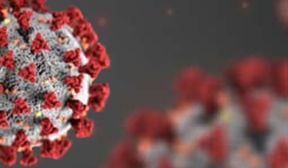 Covid-19 Assistance
Resources and guidance for funding provided by COVID-19 Federal funding streams.
Infrastructure Resources
Infrastructure Law
Resources and guidance for funding provided by the Infrastructure Investment and Jobs Act.